Dr. Shannon Ulrich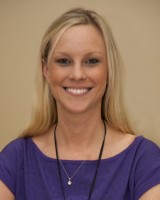 "By weight, you are more human than bacteria, because your cells are bigger, but by numbers, it's not even close." - Bonnie Bassler

I began my college education by taking Dual Enrollment classes at Brevard Community College where I earned 6 credits during my senior year of high school. In 2000, I took my 6 credits plus a few more from AP classes and headed off to the University of Florida (UF) to study Microbiology. Two weeks before I started classes at UF, I applied for and was given a work study laboratory assistant job in the laboratory of Dr. Samuel R. Farrah. My duties included preparing microbiological media and various chemical solutions, culturing bacteria and bacteriophage, propagation of mammalian cell lines, environmental water sampling, enteric virus detection analysis, various experimental design and implementation, autoclaving a ton of waste and washing thousands of test tubes!

I received my Bachelors of Science in Microbiology and Cell Science from UF in 2003. Immediately following graduation, I began a Master's program under the tutelage of Dr. Farrah. My research focused on the development of an assay to detect human polyomaviruses (HPyVs): JCV and BKV in environmental waters. From 2003 to 2005, I successfully designed a protocol to concentration HPyVs from large volumes of environmental waters and designed a standard polymerase chain reaction (PCR) to detect HPyVs from concentrated water samples. The detection of HPyVs in environmental waters is an indicator of human fecal pollution. Environmental waters (e.g. beach waters) harboring human fecal wastes, even diluted, may constitute a significant health risk to individuals exposed to the water (e.g. beach goers).

In 2005, I earned the Masters of Science in Microbiology and Cell Science from UF for my work in developing and implementing the HPyVs assay. Upon graduation, I headed to Dr. Valerie (Jody) Harwood's laboratory at the University of South Florida (USF) to begin a doctoral degree program. One of Dr. Harwood's research interests includes water quality analysis, so I was able to continue my work with HPyVs and develop a quantitative assay to give more thorough insight to the severity of microbial water pollution. After designing, standardizing, and assessing sensitivity and specificity of the qPCR HPyVs assay, the method was employed in several epidemiological studies across the United States. During the duration of my time in Dr. Harwood's lab I also collaborated with various water quality agencies to enumerate Escherichia coli and Enterococcus spp. in environmental water samples. In 2009, I graduated from USF with a PhD in Biology with a concentration in Ecological and Environmental Microbiology.

Shortly after graduation I was offered a temporary teaching position at USF where I taught Biology and Cell Biology for two semesters. In the Fall of 2010, I began teaching full time in the Clearwater campus Natural Sciences department at St. Petersburg College.

I currently teach:
Biology I Honors (BSC 2010CH)
Microbiology (MCB 2010/L & MCB 3020/L)
Genetics (PCB 3063/L)
Immunology (PCB 4233)
Molecular Biology (PCB 4024)
Food Science

While I spend many hours in the classroom teaching courses, I also continue to pursue research. I work with SPC students interested in microbiology research by mentoring the Microbiology Research Student Association (MRSA). Students in this club work primarily on independent research projects. The projects are usually tailored to the interests of the student, pending funds, with topics including the potential spread of various virulence genes on fomites, extracting pigments from bacteria, examining the prevalence of triclosan resistance in enterococci isolates, water quality, "Martian Microbes", antimicrobial effects of essential oils, UV-absorbing properties of microbial pigments, and enumerating, sequencing and identifying bacteria.

Check out what goes on in my courses and research by visiting my Facebook page: https://www.facebook.com/DrMcQuaigNowDrUlrich

If you're interested in joining a professional microbiology society check out the Florida Branch American Society for Microbiology website: http://flasm.org/index.html

If you have any questions or want more information please email me at ulrich.shannon@spcollege.edu.